When you work with Lanter Delivery Systems, you engage in a process developed with over 30 hard earned years of experience in the transportation logistics industry.
Our five-phased process produces a custom designed solution that creates a measurable ROI, and has a profound impact on the performance and efficiencies of distribution networks and services.
Click on the tabs below for more detailed information about the Lanter Process. 
Phase One
Phase 1: Discovery
The Discovery Phase begins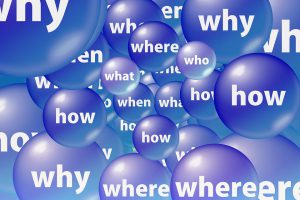 with a rigorous conversation between your company and the Lanter Account Management Team.
Essentially, we have three questions that need to be answered:
Q1: Do you have a strategic supply chain strategy for improving your business?
If you do, Lanter's Shared Network solution and Overnight Unattended Delivery service will increase your productivity and find you a competitive advantage. If you do not have a strategic plan, Lanter will work with you to build logistics solutions, set goals, and exceed expectations.
Q2: Do you have freight or product that is going to multiple set endpoints?
The Lanter Shared Network system is designed to work at maximum efficiency for a company that is delivering 4-5 days per week to multiple endpoints.
Q3: Do you have multiple parts distribution centers in North America?
Multiple distribution centers in the United States are ideal for working within our Shared Network.
If you answered "yes" to all three questions, we have a match!
Together we can begin the process of transforming your parts distribution network and creating meaningful value for your company.
Phase Two
Phase 2: Data Analysis
The Lanter Implementation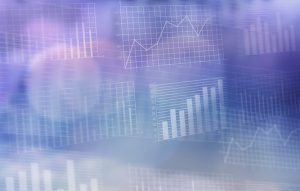 Team studies your site locations and delivery requirements in order to determine how the Shared Network solution can be reconfigured for your company.
We analyze: 
Location – your starting and ending points. 
Volume – how much do you need to move, in cubic feet, daily to each location?
Time – the mission critical deadline for delivering your freight. 
Once the data is gathered and analyzed, the team will determine whether your freight is best handled within the Shared Network solution as a dedicated delivery service (single or one-time destination), or shared delivery service (multiple destinations or deliveries piggy-backed with other deliveries). 
The final recommendation will be influenced by capacity, cost effectiveness, and customer demands. 
Phase Three
Phase 3: Solutions Development
Our Solutions Development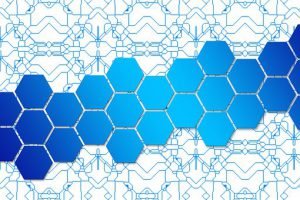 phase produces two key deliverables: 
A custom Overnight Unattended Delivery service built for you within our Shared Network solution. 
A custom built, meaningful data flow that can be as simple or complex as you need it to be. 
Using custom designed software technology, the Lanter Implementation Team builds a tailor made solution that works for your company. Every option is explored within our Shared Network to find the logistic solution that turns your strategic plan for freight delivery into a reality. 
Simultaneously, Lanter IT personnel conduct a technology audit based on your current operations and distribution network. This audit looks at three essential capabilities: 
Scanning
EDL
Reporting & Notifications
We need to understand what data needs to be captured and how it will be distributed. When the information needs are understood, recommendations are made and a plan of action is agreed upon. 
The end result of this process is a custom built solution that revolutionizes your distribution network fully supported by a 21st century data distribution infrastructure. 
Phase Four
Phase 4: Implementation
Implementing your custom solution occurs in four steps: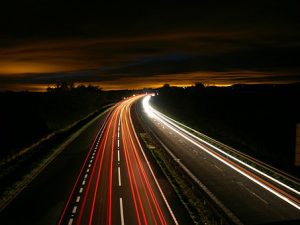 1. Dealer Visit
Lanter Management will make a site visit (dealer, store, or branch) to:
complete the necessary paperwork that outlines your profile and delivery characteristics.

confirm with your personnel the coordination of the drop-off and pick-up points.

review the delivery process, step by step, down to the smallest detail.
Once all of this information is thoroughly discussed, it is confirmed and triple checked so that nothing is left to chance.
2. Dry Runs
Before any delivery, our process is to have practice runs. In these practice runs, a driver is provided with all documentation, dealer profiles, keys, and access information to complete the delivery process. Should there be any problems or changes to the delivery, the driver will report these issues and the solution will be adjusted.
3. Launch
On the day of any "go live" launch, an average of between 5-15 of the Lanter Business Analysis Team and Regional Operations staff members are on site. We have a tried and tested "boots on the ground" approach to a successful launch – Lanter staff are at every cross-dock, not just the pick-up and delivery sites; checking that the freight is correct and arriving on time; making sure that the driver is prepared and on schedule. Staff members are available to ensure any concerns that arise are immediately dealt with and documented. This data is collected and evaluated at post launch meetings.
Experience over the years has shown us that if the launch is done successfully, that success continues for years to come.
4. Follow-up
For the first two weeks after the launch, there are review meetings held several times a day. Any issues related to your company's delivery are studied, tweaked, and reshaped to maximize effectiveness and efficiency.
After new solutions have been implemented, there are ongoing face-to-face quarterly reviews following launch and the "bedding-in" period.
The solution is modified and tweaked if necessary. Initially daily, then quarterly reporting continues post launch so the customer will continue to provide feedback and suggestions for ongoing success.
Phase Five
Phase 5: Client Relationship Management
A Lanter Support Staff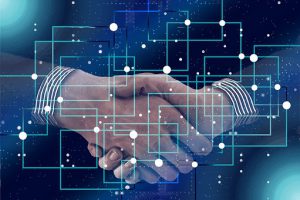 team, created specifically for you, handles post-launch client relationship management.
The team includes members from each of the key departments – IT, Administrative, Operations, Customer Service, Business Development and Implementation – ensuring that continuous improvement, customer service needs, and changes are addressed.
The Lanter Support Staff is responsible for the implementation of our Customer Care Program. This program utilizes the following communications tools and account management structures:
Start-up surveys (90 days)

Satisfaction surveys

Quarterly Business Reviews

Executive Sponsor Program
The objective of the surveys is to receive positive and negative feedback that can be utilized for continuous process improvement and strengthen our relationship with you. Our Account Management Team will be tasked with following up with you and our operations staff on issues that arise from the surveys.
The objective of the Quarterly Business Review (QBR) is to provide you with an update on Lanter Delivery Systems, review operational performance, and identify new opportunities to improve service and grow the business. Our Account Management Team will be tasked to work with the Lanter Support Staff team on setting up the meeting and ensuring the correct people are present.
The objective of the Executive Sponsor Call Program is to not only demonstrate Lanter's appreciation of your business, but also to inform you of what is new with us, to get your perspective on how we are performing, and to see if there are any new challenges that may be on the horizon.